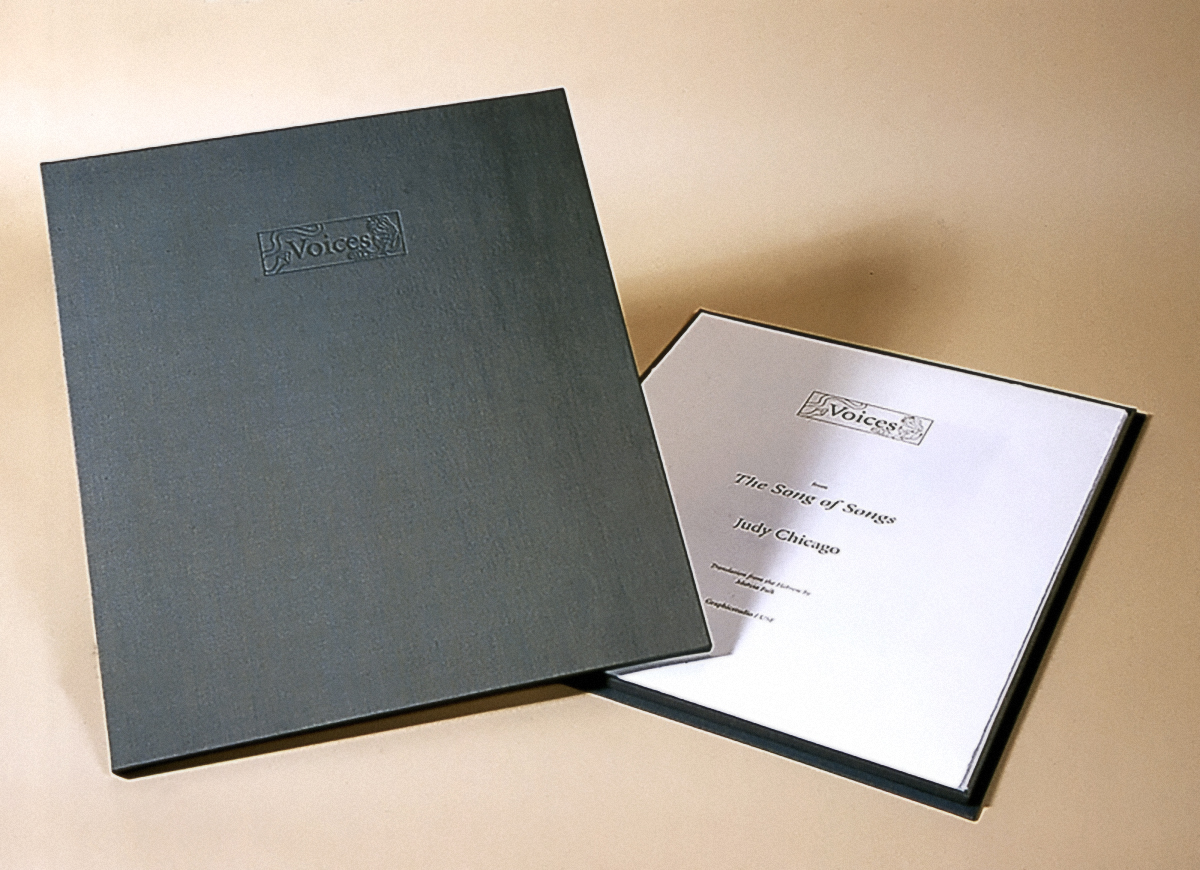 Judy Chicago
Voices from the Song of Songs
, 1998/2000
Heliorelief, lithograph, and handcoloring on Lana Gravure Natural White and Shiramine Japanese paper
Overall Dimensions:
25 x 21 x 1 inches
(63.5 x 53.3 x 2.5 cm)
Individual Paper Dimensions:
24 x 20 inches
(61 x 50.8 cm)
Image Dimensions:
15 x 12 inches
(38.1 x 30.5 cm)
Edition 7 of 30, 9AP, 3 Printer, 3 Proof
Less than 10 complete sets remaining in the edition
︎ Inquire about this work
Created between 1998 and 2000, Voices from the Song of Songs consists of twelve pages—six pages of image and text—and was created using an innovative combination of heliorelief photographic woodblock printing and lithography. According to art critic Edward Lucie-Smith, Voices from the Song of Songs "is a print series of stunning but carefully concealed virtuosity, which is accessible in a fashion which few contemporary artists are able to achieve. All those who have felt the emotion of romantic love will find something that speaks to them."


Printed at Graphic Studio, University of South Florida, Tampa, FL



O for Your Scent,
1998-2000
Come Let Us Go Out Into the Open Fields
, 1998-2000
How Fine You Are My Love,
1998-2000
Yes, I am Black and Radiant,
1998-2000
My Dove in the Clefts of the Rocks,
1998
There You Stand Like a Palm,

1998-2000




Courtesy the artist and Salon 94, New York 2020.