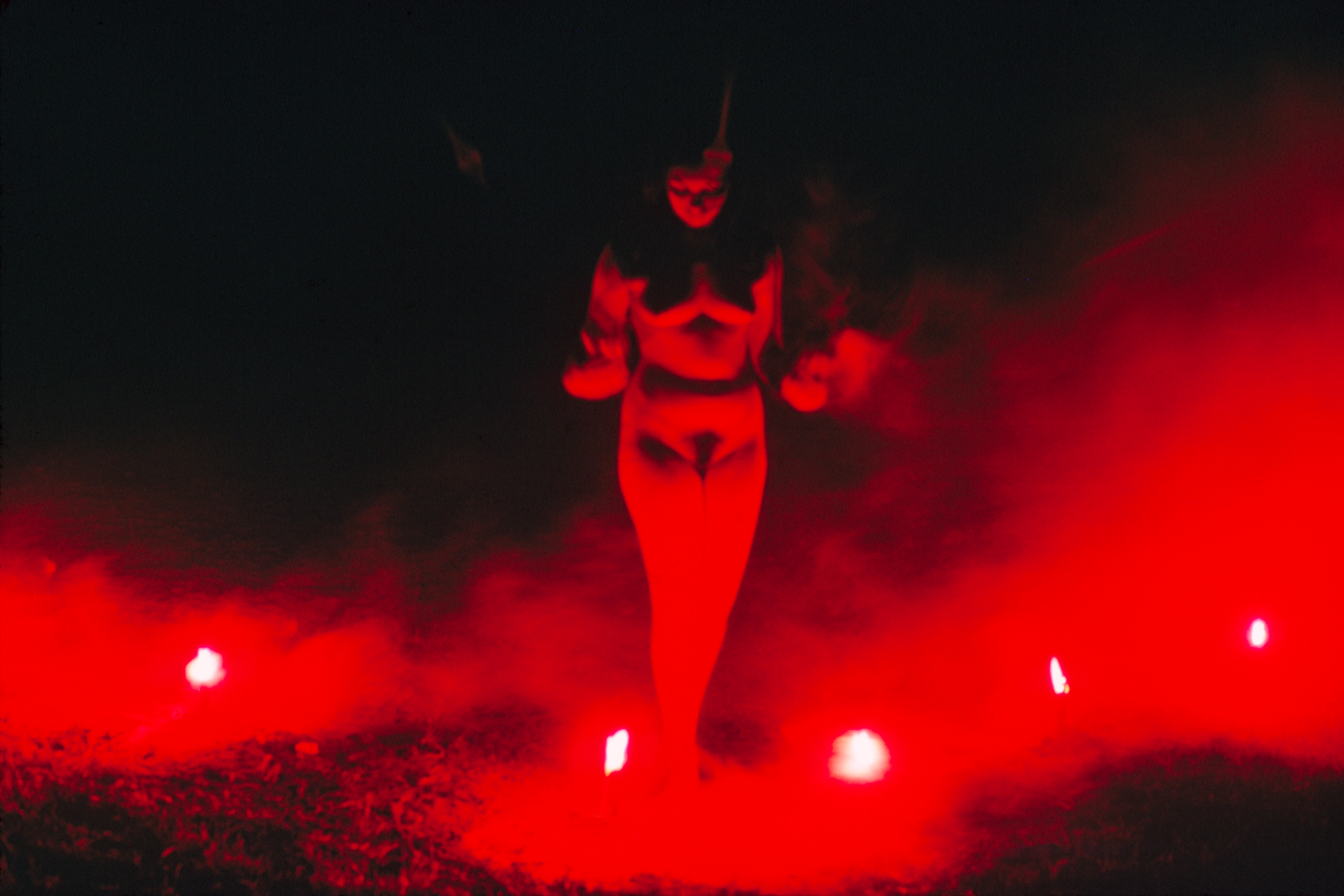 Judy Chicago
Goddess with Flares; from Women and Smoke
, 1972/2018
Archival pigment print
Paper Dimensions:
30 x 40 inches
(76.2 x 101.6 cm)
Image Dimensions:
24 x 36 inches
(61 x 91.4 cm)
Edition of 3, 2 APs
Unframed
Signed on verso
︎ Inquire about this work
As the Atmospheresseries developed, Chicago introduced female performers into her interventions. In Goddess with Flares from 1972 the artist transforms the female into the divine.

"I spent a considerable amount of time working on images of the feminine as sacred, drawing on scholarship that had demonstrated that all early societies were goddess worshipping," she says.